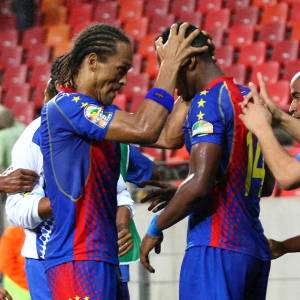 Cape Verde team
Cape Verde has lost its legal bid to be reinstated in the 2014 FIFA World Cup.
The Court of Arbitration for Sport says it dismissed the Cape Verdean Football Federation's appeal against Fifa rulings awarding Tunisia a 3-0 victory in a decisive qualifying match last September.
Fifa overturned Cape Verde's original 2-0 victory because it fielded defender Fernando Varela who was serving a four-match ban after being sent off in a previous qualifier.
CAS says Cape Verde's argument was unfounded and Fifa disciplinary rules were quite clear.
In addition, the court panel decided that Cape Verde officials "had received a list from Fifa which detailed all the matches in which the player was to serve his suspension."
Tunisia advanced to the African playoffs round but was eliminated last November by Cameroon.