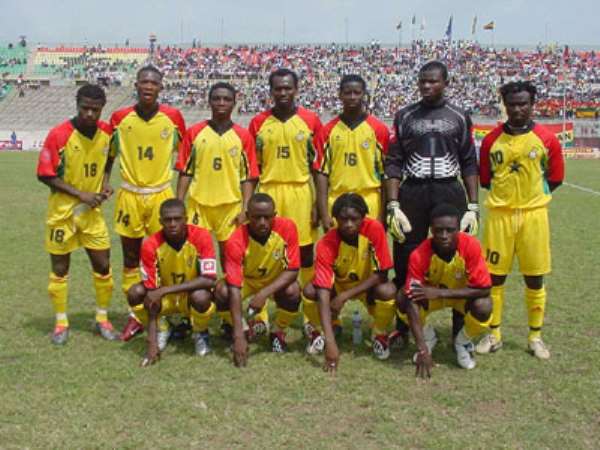 ... If they Lick GhanaThe Zambian government has promised the under-23 national soccer team players a sum of US$1,000 each if they beat Ghana in this weekend's decisive 2004 Olympics qualifier in Kumasi.
Sports Minister Gladys Nyirongo announced the bonus when she addressed the players during their morning training at NAPSA sports complex saying Government was taking the encounter seriously.
Nyirongo said the Ministry of Finance had already assured her money would be available to pay the bonus which had been upgraded from the earlier US$700 promised each of the players.
"Initially we had said you will get US$700 each but because of the importance Government attaches to this game we have upped it. In fact, the Finance Ministry has already assured me that the money is available," she told the players.
Nyirongo also said President Levy Mwanawasa had set aside K150 million for the team's passage to Ghana via South Africa where they would play a friendly game against an unnamed club side.
She said with the recent good form of the under-23 side, Zambia was slowly regaining its position on the world football map thereby building the country's lost image.
FAZ technical director Kalusha Bwalya said the players were geared for the game and that the bonus from Government was a challenge to the players.
Kalusha said the technical committee was working tirelessly to ensure a good platform was laid for the players with the ultimate input coming from the players on the field.
"With the players, it's come rain come sunshine, they are ready for the game. I would like to convey my confidence about reaping a good result from this crucial game," he said.
Also present at the training ground to bid the team farewell was FAZ president Teddy Mulonga, Sports Council of Zambia board member Mwamba Kalenga and other officials from the Sports Ministry.
Zambia is tied with Ghana at the top of Group D on 10 points but has a superior goal advantage and a draw will be enough for them to make it to Athens.
Zambia's two Olympics appearances were in 1980 in Moscow in the Soviet Union and the 1988 edition in Seoul, Korea notable for the memorable 4-0 trouncing of Italy before crashing out to West Germany at the quarter-final stage on an identical scoreline.