NDC, NPP urged to step back from continued polarisation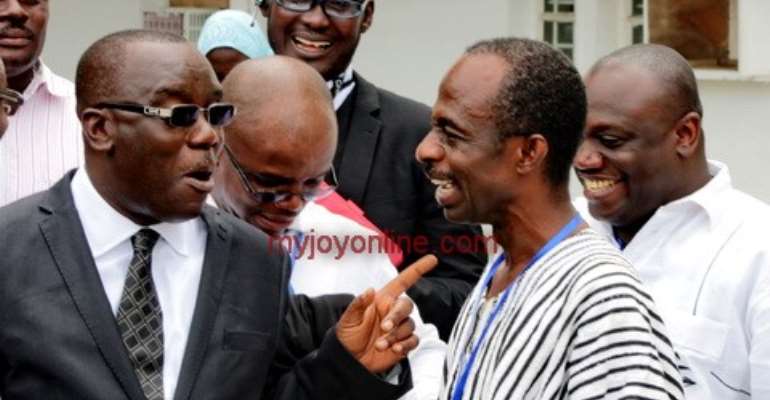 The country's two major political parties – the National Democratic Congress and the New Patriotic Party – have been urged to step back from antagonistic and continued polarisation of society.
Reverend Ekow Essel Mcforson, the Minister of the Freeman Methodist Church at Mbrom, Kumasi, said the intolerance, political blame game and insults that had characterised their relationship since the start of the Fourth Republic was simply not good for the growth of democracy.
They need to work together through bi-partisan approach to bring development to the people.
They must do more to promote peace, unity and harmony among Ghanaians.
Speaking at the inauguration and induction service for the Freeman Methodist Church Men's Fellowship, Rev. Mcforson said it was important for politicians to accept their mistakes, failures and shortcomings.
The excuses and ugly noises about who did or did not do what must stop, he added.
He invited all Ghanaians to pray unceasingly to God for His enduring gift of peace.
He advised members of the fellowship to be at the forefront of the church's evangelism, to help turn people away from their evil ways.
Mr George Omane, the National Chairman of the Association of Methodist Men's Fellowship, said members were determined to work with other organisations within the church to grow the ministry.
He reminded members to remain firm in their faith and commitment to give hope and comfort to the poor and suffering.
Mr Edward Nketia-Asante, the Kumasi Diocesan Chairman of the association, said all was set for construction work to begin on the association's 100-bed-capacity hostel at the Kwadaso Methodist Retreat Centre.
The project is estimated to cost about GH¢1.4 million.