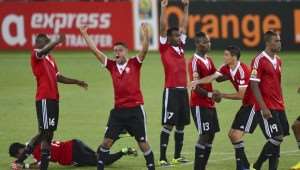 LibyaCelebrate5803-580x330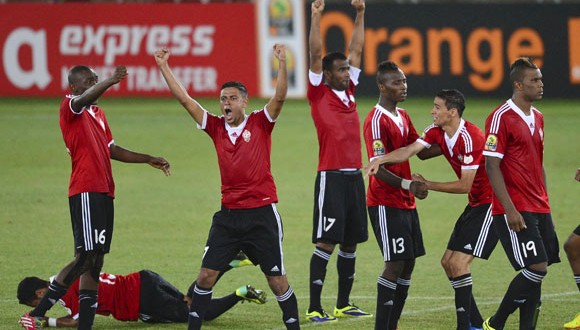 As Africa Top Sports reported yesterday, it surprisingly the Mediterranean Knights of Libya who brought home the glorious trophy of the third edition of the African Nations Championship. They stun the Black Stars of Ghana during penalty shootouts, 4 shots to 3.
As in the semi-final, it is the Libyans who were most skilful in this exercise. Their keeper Nashmoush, diverted attempts of Akuffo and Ainooson while Tijani missed the frame.
This final that many have found boring, has just propelled Libya on the continental football scene as this is the first time that their national team wins a major trophy. Congratulations to the Knights of the Mediterranean and their coach Javier Clemente !
Check out the goals! http://www.youtube.com/watch?v=XWAQpn2fbE8