Former Spain coach Luis Aragones dies aged 75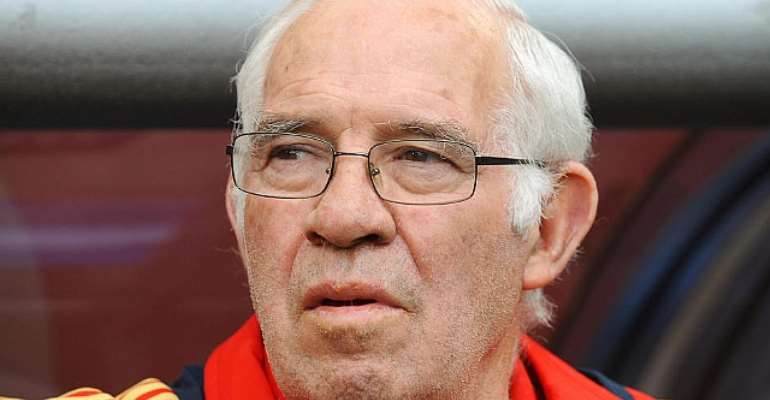 Former Spain coach Luis Aragones has died at the age of 75, the  Spanish Football Federation (RFEF) has announced http://www.rfef.es/index.jsp?nodo=8&ID=3909 .
Aragones was a prominent figure within the national game and led Spain to victory at Euro 2008, beating Germany in the final before ending a four-year spell at the helm.
He was also a successful coach at club level most notably with Atletico Madrid, leading them to the La Liga title in 1977 as well as three Copa del Rey trophies.
A statement from the RFEF read: "The Spanish Football Federation wants to express its grief and shock at the death of Luis Aragones, former player and coach of several Spanish and global clubs and the Spain national team at the beginning of their glorious success on the worldwide stage.
"Luis Aragones led the Spanish team to victory in the 2008 European Championships. He died today in Madrid Clinic, where he had been admitted."