Elvis Afriyie-Ankrah backs Ghana to beat 'confused' Libya to lift CHAN title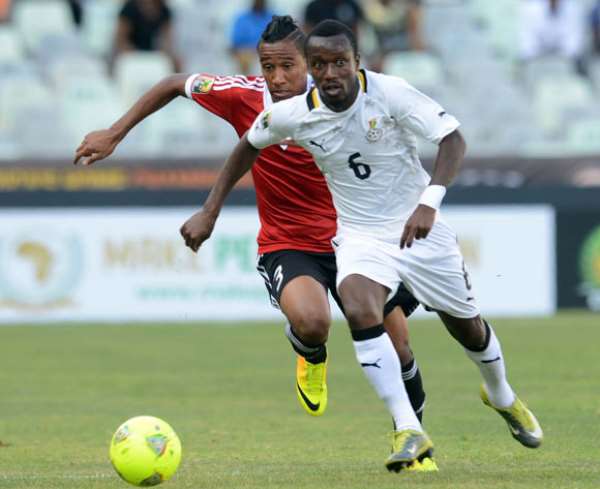 Ghana and Libya will clash again at CHAN
By Patrick Akoto
Ghana Sports minister Elvis Afriyie Ankrah has tipped the home-based Stars to beat  'confused' Libya to lift the CHAN title on Saturday.
The two sides will go at each other in Saturday's final at Cape Town after they both negotiated their semi-final games.
Ghana and Libya needed penalty shootout to advance to the finals at the expense of Nigeria and Zimbabwe respectively.
Libyan football was brought to a halt for two years due to political tension that engulfed the North African country.
But they are just a game away from lifting the trophy which could help to heal wounds in the post Gadhafi era.
However Ghana's sports minister Elvis Afriyie Ankrah says their opponent are too 'confused' to stand mighty Ghana.
"Libya? That's Gadhafi's children. He is dead and so they are confused. They should just give the cup to us," an excited Ankrah said after Ghana's semi-final win over Nigeria.
"They cannot stand in our way for the title. We are taken the cup home to our people."
Football in Libya only started in September last year after being brought to a halt in February 2011 by the civil conflict which ousted the dictator Moammar Gadhafi.