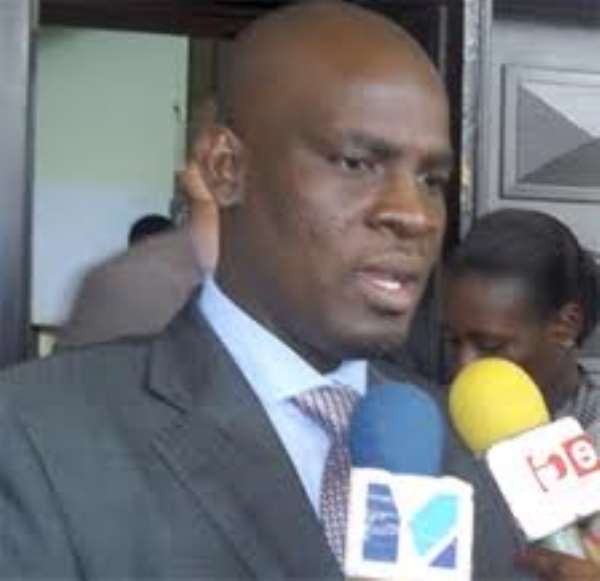 The Minister of Trade and Industry, Haruna Idrissu warned that petty traders who disguised themselves as investors would not be countenanced.
According to him, the country is looking for serious investors to turn its fortunes round and not petty traders who disregard our investment law and venture into the petty trading which is reserved for Ghanaians.
Mr. Idrissu gave the warning at the second edition of the Ghana Economic Outlook and Business Strategy Conference in Accra.
He told the investment community that Ghana as a country has enormous investment opportunities and urged them to invest in the West African second largest economy.
Mr. Iddrissu was quick to add that apart from the fact that there is political stability in Ghana which is a hallmark in attracting investors, and micro-economy and income structure has improved that make Ghana 'the best place to do business.'
Also, he noted that the government had established both regulatory and legal regime that would ensure absolute protection of investors' capital.
The minister told the investors:"The industrial policy of President Mahama is to identify and develop Western Region as the industrial hub of Ghana, because of the abundant mineral resources and the discovery of oil in that region".
He, therefore, called for serious partnership between foreign investors and local business men to enable them develop the resources.
"The future is bright", the Minister of Finance and Economic Planning said. "Despite the difficulties the economy grew at a respectable 7% last year, Seth Terkper assured.
According to him, the taxes introduced to salvage the economy were temporal. "Most of the taxes introduced are meant for corrective purposes not to impose hardship on anyone" he reiterated.
He further hinted that the African Development Bank (AfDB) has reviewed the terms at which Ghana can access loan from it.
The review, Mr. Terkper said restricts Ghana from accessing loans from the AfDB for a period of more than 25 years.  He associated the review to the current middle income status of the country.