World Cup dreams helped Ghana's Essien to sign for AC Milan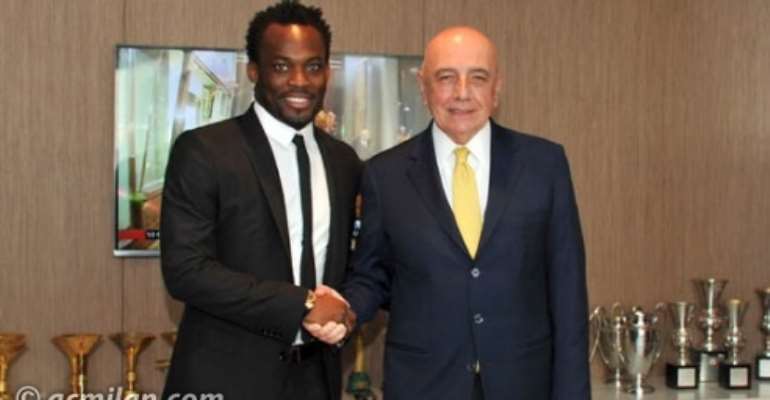 Ghana midfielder Michael Essien says his desperation to play for his country at the World Cup in June is one of the reasons why he signed for AC Milan.
Essien completed his move from Chelsea to AC Milan on Monday and was presented to the Italian press on Tuesday afternoon.
Even though he is among he is almost certain to clinch a place in Ghana's squad for the World Cup the powerhouse did not want to take things for granted.
The lack of playing time at Chelsea could have threatened his dreams of playing for his country at the World Cup the move to AC Milan will help him achieve the dream of playing in the tournament in Brazil
"I know that if I play with continuity at Milan I will be able to showcase myself and be able to go to the World Cup," Essien told the press conference in Milan on Tuesday.
"I hope to go to Brazil with Ghana."
Essien is well aware that the seven-time European champions have fallen on hard times.