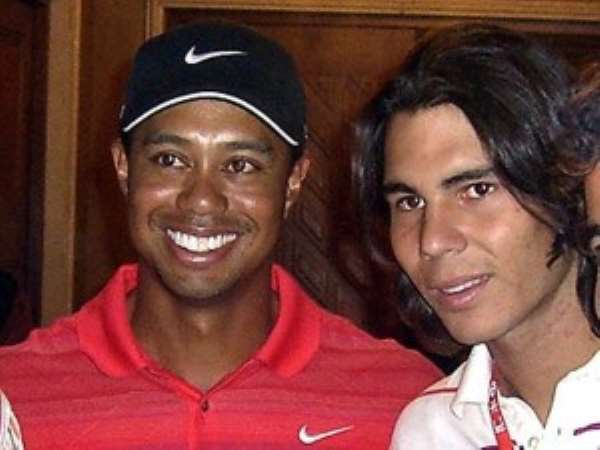 Rafa-and-Tiger-Woods-both-were-unfaithful-rafael-nadal-14876671-1024-768
http://en.africatopsports.com/wp-content/uploads/2013/12/Rafa-and-Tiger-Woods-both-were-unfaithful-rafael-nadal-14876671-1024-768.jpg Spain's No.1-ranked tennis champion Rafael Nadal while dropping a response to his critics did not fail to laud top-ranked golfer Tiger Woods as many top sports personalities across the globe  hailed him for his perseverance and a-can-do spirit.
The 11 Grand slam titles winner who bounced back after being on the sidelines for seven months due to a recurring knee injury, heaped praises on Woods before justifying his rudeness on courts as a response to critics addressed to him.
"I take my cue from Tiger Woods. From start to finish, I barely say a word to my rivals; I certainly don't compliment them on a good shot. They complain, they get angry with me, curse me for my rudeness,' Nadal quoted.
"They say I'm more aggressive even than I am on the tennis court. The difference between me and my friends, some of whom are much better golfers than I am, is that I just don't see the point of playing a sport unless you're giving it your all," he added.