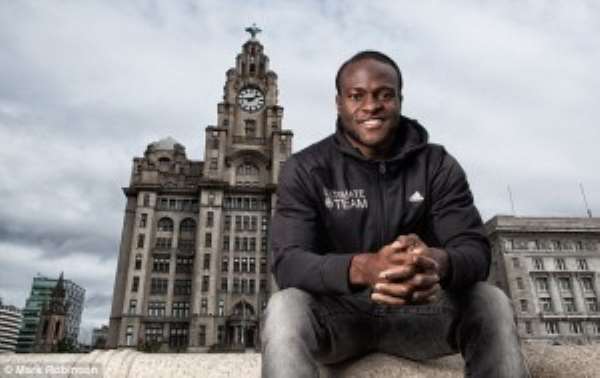 article-2427172-181E65B600000578-218_634x401
On-loan Chelsea striker of Nigeria  http://en.africatopsports.com/2013/11/28/okocha-moses-is-worth-the-award/ Victor Moses http://en.africatopsports.com/wp-content/uploads/2013/12/article-2427172-181E65B600000578-218_634x401.jpg  has been nominated for the 2013 'Golden Lion' award -a competition set up by Moroccan newspaper ' Al-Mountakhab ' to decide the best African player of the year. Joining Moses on the shortlist are:
Mehdi Benatia (Morocco-AS Roma), Mohamed Boutrika (Egypt-Al Ahly), Didier Drogba (Côte d'Ivoire-Galatasaray) , Yaya Toure (Côte d'Ivoire-Manchester City), John Obi Mikel (Nigeria-Chelsea), Kwadwo Asamoah (Ghana-Juventus), Mubarak Wakaso (Ghana-Ruben Kazan), Jonathan Pitoipa (Burkina Faso-Rennes), Sofiane Feghouli (Algeria-Valencia FC).
Last year, Didier Drogba won the award. He is again nominated in 2013.
Moses has been already bestowed the Nigeria Footballer of the Year Award http://en.africatopsports.com/2013/11/28/moses-proud-and-honored-to-win-this-award/ last Tuesday, November 26, 2013.