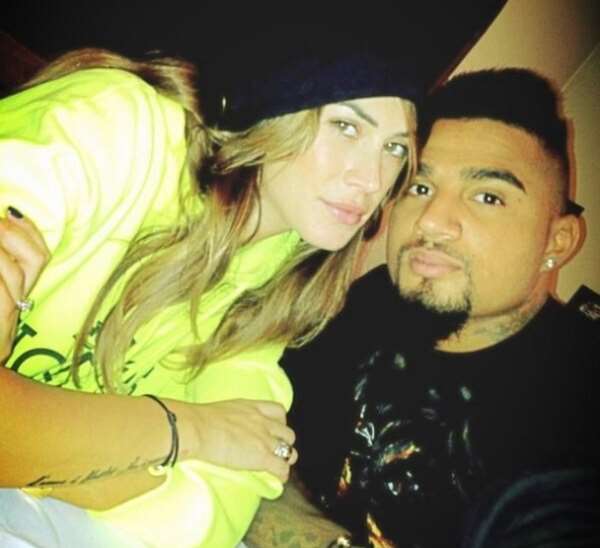 Kevin-Prince Boateng with his sweetheart Melissa Satta
Ghana forward Kevin-Prince Boateng is set to have a new baby with his celebrity fiancée Melissa Satta.
The duo have been together for almost three years now under the widely acclaimed relationship tag name 'Satteng' – drawn from their surnames.
Boateng who is already a father from his previous marriage is now set to have a new baby with the Italian model and television personality.
The Schalke star Tweeted: "We are pregnant! ! we are happy to tell all of you that soon there will be another satteng family member…much love from @sattamelissa and me."
The news of Satta's pregnancy comes as a bit of a surprise following revelations the couple have been having sex 7-10 times a week without any fruits.
This revelation made by Satta at the height of Boateng's injuries while at AC Milan gave away the hint of the Italian blonde's usage of contraceptives to avoid unwanted pregnancy which could have probably taken its toll on her thriving modelling career.
Satta has obviously gone without her birth control pills for some time now – paving way for her conception.
The Ghana international engaged Satta in a very private ceremony earlier this year in Milan.
Both celebrities have tattooed initials of their love affair as part of their collections of embossed body arts on them.