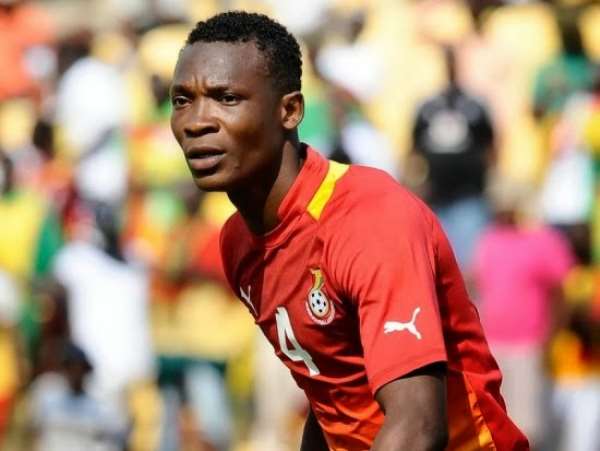 John Paintsil has been impressive in the unfamiliar midfield role
Ghana defender John Paintsil insists he has no difficulties playing in a make-shift midfield role at Santos.
The experienced right back made his long awaited debut for the People's Team where he helped the side maintain their unbeaten start to the season against Roses.
Paintsil followed up with another efficient performance in his second successive game in Wednesday's 2-0 win over African Warriors despite being played in an unfamiliar central midfield role.
But the former Fulham defender says he is comfortable with his new role haven picked up vital lessons throughout his career on how to be versatile.
"I think every footballer should be able to play in more than one position," he told Santos' official website.
"Over the years I have learnt from my teammates; from the centre backs and how they position themselves and how they play, to the strikers and midfielders and how they move.
"I am happy with my position in the team and with more time and more games I will improve and develop my style as well."
Paintsil's debut for Santos was delayed over prolonged issuance of a work permit.
The Ghana defender has however maintained his form throughout this period and has hit the ground running following his debut last weekend.