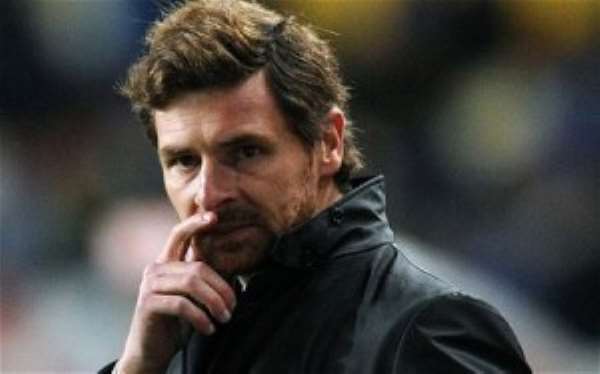 villas-boas_1929722c
Africa Top Sports reported on Sunday afternoon's Premier League clash that saw the Spurs of Tottenham being inflicted a hollow 6-0 loss by the Citizens of Manchester City http://en.africatopsports.com/wp-content/uploads/2013/11/villas-boas_1929722c.jpg . http://en.africatopsports.com/2013/11/24/adebayor-in-action-yaya-toure-decisive-city-hammer-tottenham-6-0-video/
Following such a humiliating defeat , Coach Andre Villa-Boas of the London club admits being extremely embarrassed by their loss.
"To lose 6-0 is extremely embarrassing," said Villas-Boas. "We have high expectations for the season and losing to a rival by that scoreline is always difficult."
Villas-Boas said there were few positives to take from the match as his side suffered a heavy 6-0 defeat to Manchester City.
"A defeat like this tends to stick more to your career than the good things you achieve.
"Our game plan, our confidence and motivation was affected after we suffered a goal in 13 seconds. It is a bad moment. We have to be ashamed of the result."
Togo's Emmanuel Adebayor made his return http://en.africatopsports.com/2013/11/24/adebayor-in-action-yaya-toure-decisive-city-hammer-tottenham-6-0-video/ in this humiliating clash of the Spurs.