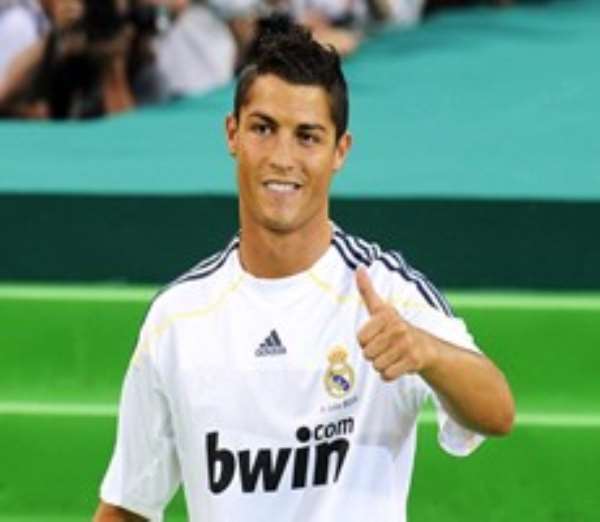 Cristiano Ronaldo insists he has no intention of leaving Real Madrid http://www.goal.com/en-gh/people/portugal/1945/c-ronaldo?ICID=CP_124 , admitting that he is considering finishing his career at the Santiago Bernabeu.
The 28-year-old attacker was briefly linked with a return to Manchester United earlier this year, after stating that he was not happy in the Spanish capital, but eventually opted to sign a new deal with Los Blancos until June 2018.
Ronaldo does not regret that decision one bit, explaining that he is not in the least bit interested in leaving Madrid.
"Right now, I feel as though I want to finish my career here because I'm very happy," the Portugal international told Cope.
"I love living in Madrid, playing at the best club in the world and I can't ask for more. When things are good, when you're settled and motivated to do well, you worry less about the future.
"I feel loved here. This is my fifth season at Real. It's hard to reach the people at the Bernabeu to start with.
"The truth is that I didn't feel as though I had found my place on the field in the first few years. But then I realised that maybe it was me who was wrong.
"Now I'm 100 per cent happy. It's like a dream every time I go to the Bernabeu, the people really love me. I want to stay here for many years to come and see out my contract, there's no other club like Real."
Ronaldo has made over 200 official appearances for Madrid since joining them from United in the summer of 2009. http://www.goal.com/en-gh/teams/spain/124/real-madrid-news?ICID=HP_TN_33