Egypt clash is the biggest game of our careers – Ghana assistant coach Konadu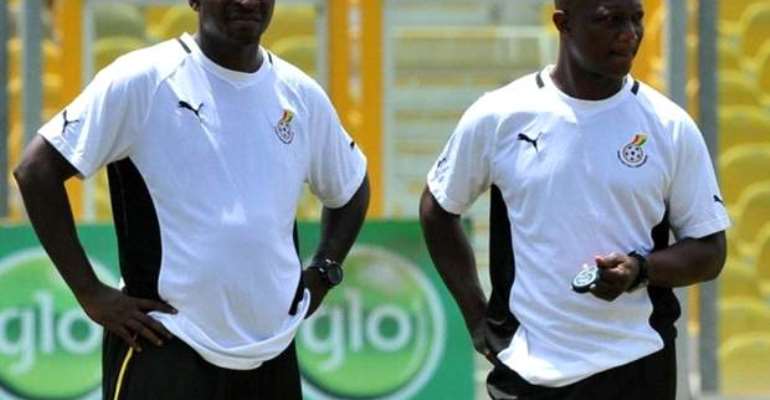 By Ameenu Shardow, follow on Twitter @alooameenu
Ghana assistant coach Maxwell Konadu has described the second-leg World Cup playoff against Egypt as the biggest match in the careers of every single member of the Black Stars team.
The Black Stars have a seemingly easier task of confirming their place at next year's World Cup in Brazil when they face the Pharaohs on Tuesday in Cairo.
Ghana go into the return encounter of the ultimate qualifier with a commanding 6-1 advantage secured in the first leg last month in Kumasi.
This means, Egypt must score five times without reply to kick the Black Stars out of the running towards making a third successive appearance at the world showpiece.
And though this prospect is highly unlikely, the Ghanaian team are treating it as if it means the world to them.
"Tomorrow is I think the biggest day in our career," assistant coach Konadu told reporters on Monday.
"The biggest in the sense that it is a match that is sending the whole Ghana to Brazil and so therefore we cannot afford to let Ghanaian down.
"It is a big game in our career in the sense that this is the first time local coaches are in this position and trying to get Ghana to the World Cup.
"So whatever happens tomorrow, it will have effects on our career be it negative or positive.
"Definitely [hoping it is a positive effect] it is going to be positive."
History is beckoning for this current generation of the Black Stars team – at least on the technical front.
Ghana qualified to their two previous World Cup finals under the tutelage of Serbian coaches; Ratomir Dujkovic and Milovan Rajevac.
Never has an indigenous Ghanaian coach led the side to the world's biggest football showpiece.
Coach Akwasi Appiah and the rest of his back staff are however firmly on track towards breaking this jinx which could lead to more opportunities given to local coaches as the highest stages of Ghanaian football.