Ghana Will Be Taking Supporters To Back Black Stars In Volatile Cairo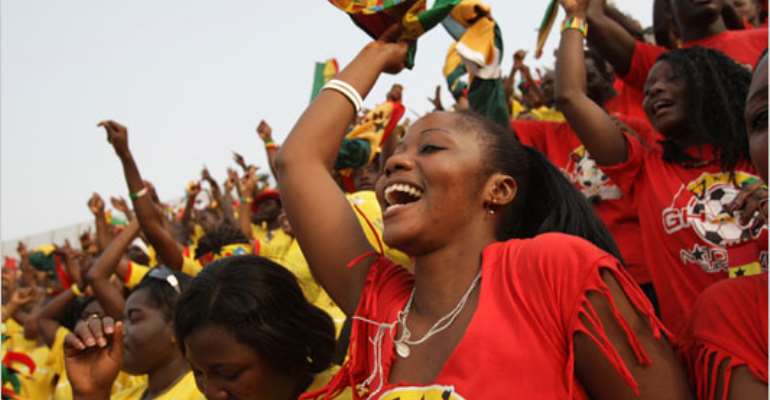 Ghana will be sending scores of supporters to back the Black Stars in the second-leg World Cup qualifier against Egypt in Cairo.
The decision has been taken by the Presidency to commit supporters into the volatile Egyptian capital for the November 19 clash.
Ghana President John Mahama gave the go-ahead after being briefed on arrangements to ensure maximum safety for the Ghanaian delegation in Cairo.
The state have been contemplating for some time now whether it will be prudent to send supporters to Cairo which is still experiencing political and civil unrest.
But Deputy Sports Minister Joseph Yamin in his briefing to the President alongside Ghana FA Vice President Fres Crentsil on Thursday disclosed superior arrangements have been put in place to ensure the fans' safety to Cairo and back.
The team according to the Deputy Minister will leave very early on the day of the match to Cairo and return immediately after the game ends at the Air Defence Stadium.
"We have secured visas for the fans and now what is left now is airlifting," he said.
"We are planning leaving on the same day [for the match], leaving in the morning, get to Egypt and maybe four hours time get to the stadium.
"Then after the match, back to the airport and then back to Accra."
Investigations however reveals a plan to airlift the fans from Accra to Cairo at about 5am local time.
The supporters are expected to touchdown at the Cairo International Airport by noon, have a brief rest and meals at their already booked hotel before going for the game which kicks off in the evening.
The delegation will then move back to their hotel after the game for supper, before boarding for their return to Accra later on in the night.