FIFA World Cup trophy arrives in Egypt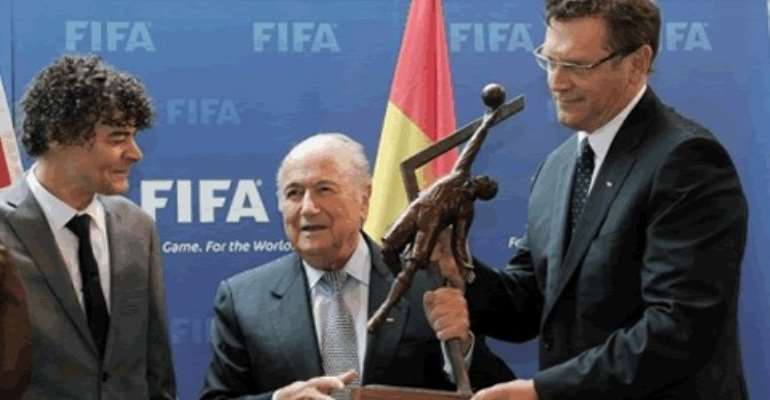 The FIFA World Cup trophy tour will touch down in Cairo, Egypt, today.
This is the World Cup trophy's second historic visit to the North African country, five clear days to the Pharaohs crucial Brazil 2014 qualifier against the Black Stars of Ghana.
Egypt Sports Minister Taher Abu Zayed will attend a special reception and press conference that will be organized to welcome the 18-carat gold trophy.
Ghanaians await the trophy tour with anxiety as the Black Stars are on the verge of qualifying for the world's biggest football tournament in Brazil.
Ghana is looking forward to hosting the original FIFA World Cup trophy tour from November 25 to November 26, 2013 Kind curtsey of Coca-Cola.
Jordan hosted the World Cup Trophy Tour from 12-13 November before it moved to Egypt.
Coca Cola will fly the FIFA World Cup trophy to Tunisia, Algeria and Morocco before arriving in Ghana on November 25th courtesy Coca Cola.