Black Stars Will Again Get Us There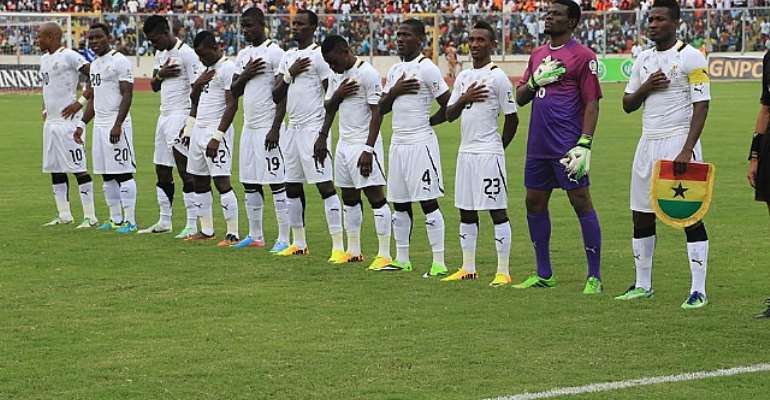 The senior national team, Black Stars of Ghana in the last seven months have worked assiduously to get to this crucial phase as they prepare Coach Appiah and Gyanto wrestle the final Brazil 2014 World Cup ticket in the second-leg against Egypt in Cairo.
Glaringly, the team still seem to be gleeful with the cricket 6-1 mushroom score line in 2014 first leg world cup qualifier play off last month against the Pharaohs of Egypt at the Baba Yara Sports Stadium.
All cursors point to the fact although the Egyptians a power in Africa football yet on that faithful epic encounter they were of no match to the stars as the team even with the availability of Coach Bob Bradely along side influential players like Gome, Aboutrikar, Medo have not been in the best of shape since the emergence of Egypt's political unrest.
Before the game, as one of Africa's favorite Ghana had no option than to secure a massive win which they did since goals needed in this qualification could give them an upper hand for the second leg in Cairo.
The ginormous 6-1 silencer in the first leg indicates that Ghana has one foot in Brazil when the second leg is yet to be played on November,19,2013 in Cairo.
Indeed, Coach James Akwasi Appiah together with the team did well to repose confidence, hope and focus to the players and I know Ghana is itching to represent Africa in their third successive appearance.
No matter what happens I am certain that with unity in Black Stars fold they will get the nation there once again whiles the Egyptians play for pride since it would be impossible for them to repeat the selfsame results to eventually qualify for the world's football fiesta come November, 19 in Cairo.
Go Black Stars, Go Ghana!!!!