Ghana To Monitor Caf Champions League Final Between Ahly And Pirates In Cairo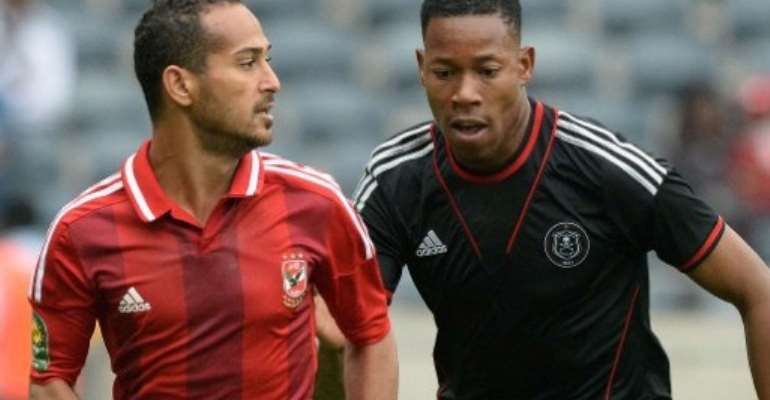 Black Stars management committee member Yaw Boateng Gyan says keen attention will be paid to Al Ahly's Champions League game against Orlando Pirates ahead of Ghana's trip to Cairo to face Egypt.
The Black Stars will travel to face the Pharaohs in the second-leg of the World Cup playoff in the volatile Egyptian capital.
Ghana's attempt to have the match moved to neutral grounds over security concerns were overruled by FIFA who declared the earmarked Air Defence Stadium safe to hold the match.
The Ghanaian officials have now have to regroup to gather as many information as possible to ensure the safety of its contingent while in Cairo for the game.
And the Black Stars management committee member believes monitoring the CAF Champions League final between Al Ahly and Orlando Pirates which will also be played in Cairo days before the Black Stars face the Pharaohs will help Ghana's course.
"We will be monitoring the game between Al Ahly and Orlando Pirates to see whether we can draw some conclusions about the situation in Cairo ahead of our game," he told Metro FM.
"I understand clubs playing against each other is not the same as national team battles but at least it will give us a fair idea of the situation at hand."