Fiamenyo Apologises To Referee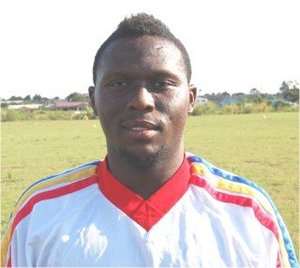 Gilbert Fiamenyo
Hearts of Oak striker Gilbert Fiamenyo has apologised for his tribal comments against referee Yao Ametepey.
The burly forward launched a scathing attack on Ametepey and labelled him a 'disgrace to Ewes' following their 1-0 defeat at AshantiGold.
Fiamenyo has withdrawn his words for hitting below the belt in his assessment of the referee.
"I never, ever used this word in a derogatory way and if it offends anyone then I want to apologize for that," Fiamenyo said.
"I never spoke with him (Ametepey). I was speaking to a journalist who apparently recorded what I said.
"It was not meant to be insulting and like I said if anyone is offended by that, I am very sorry. It won't happen again."