Ivorian Defender Robin Gnagne Wants To Play For Ghana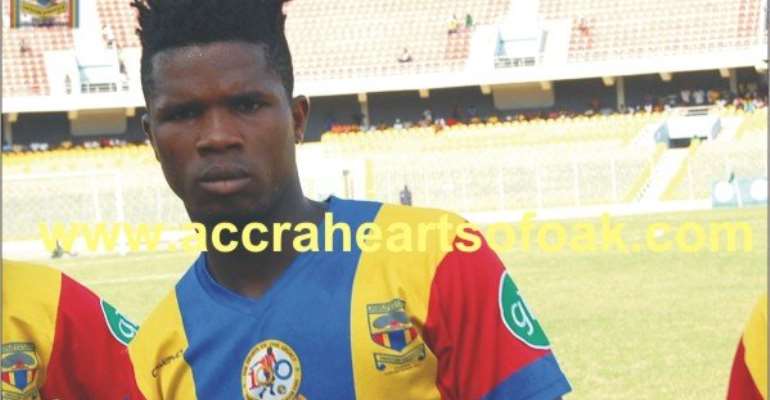 Ivorian defender Robin Gnagne wants to play for Ghana
Highly-talented Ivorian defender Robin Gnagne, who plays for local giants Hearts of Oak, has issued a come-and-get-plea to Ghana insisting he wants to play for the Black Stars.
The Red Bull Academy graduate, who is regarded as one of the best defenders in the Ghana top-flight, has indicated his desire to play for the Black Stars for the first time.
The skillful and tough-tackling defender in the Hearts of Oak has been touted as one of the defenders to replace injured Ghanaian defensive trio of Isaac Vorsah, John Boye and Jonathan Mensah.
Even though Ghana FA officials have not spoken of their desire of capping the defender, Gnagne says he will jump at the chance of playing for the Black Stars.
"When the opportunity comes, I will take it because any chance can come – national team from Ivory Coast or Ghana. When the opportunity comes, I will make it," Gnagne said.
"I am waiting for the opportunity because I know in football as soon as you are good you can play everywhere and you are not afraid of anybody and have the confidence too.
"If the chance comes I will make it."
With Gnagne issuing this clear statement wanting to play for Ghana, the Ghana FA and coaches of the Local Black Stars and Black Stars must respond to cap him and prevent him from playing for Ivory Coast.