Who Wins Accra Senior Tennis?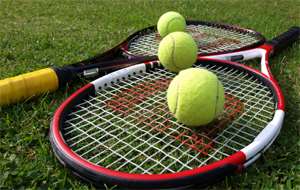 Tennis
From November 28 to December 7, lovers of tennis especially the senior folks, would be engaged in a competition to mark the 11th edition of the Accra Senior Open championship at the Accra Tennis Club.
Tournament coordinator, Peter Annan, has hinted that three-match tie-break sets would be played at the preliminary stages with the best of five match tie-break sets played in the finals scheduled from 4pm to 8pm.
Events to be competed in are ladies singles – 30 years and above; men's singles – 30 to 39; men's singles – 40 to 49; men's singles- 50 to 59; men's singles – 60 years and above; men's doubles- 40 years and above; men's super doubles – 60 years and above and mixed doubles 30, years and above.
Men's open singles, ladies open singles as well as men's double events would be played from morning to the quarterfinal.
A side attraction of men's single, men's doubles and ladies' singles has been factored into the program which has an all white outfit or a white top as its apparel.
A token of GH¢10 for singles and GH¢15 for doubles would be charged for registration.
As usual, players and officials who excel would be awarded with certificates and trophies.
By Kofi Owusu Aduonum