Ghanaian Starlet Isaac Akuetteh Making Waves At Ac Milan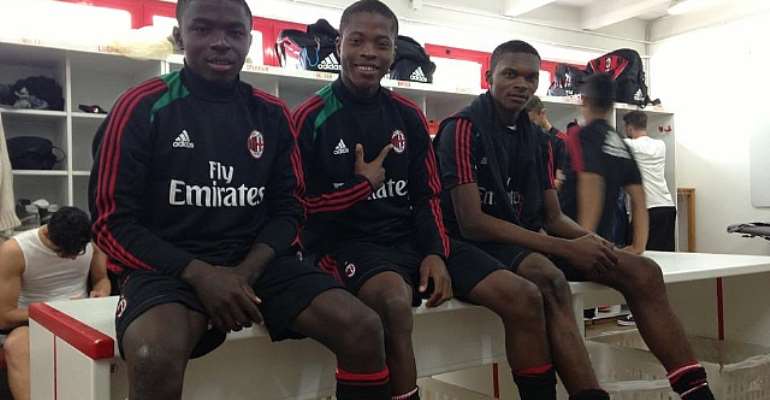 Ghanaian striking prodigy Isaac Akuetteh has been tipped for greatness after his show of quality for Italian giants AC Milan.
The 14-year-old Italian-born Ghanaian is the lead-man for Bertuzzo Roberto's Settore Giovanile boys bagging an incredible 21 goals in 17 games for the Rossoneris.
Akuetteh is one of the three Ghanaian youngsters at AC Milan and is keen to follow the path to greatness.
He could join the Milan primavera squadra next season due to his immense quality and precocity despite his tender age.
He's at Milan with Nigel Kyeremateng and Kingsley Boateng who has already played for Milan's first team but is now on loan at Catania in the Serie A.