Ghana Coach Leaves Black Stars Doors Open For New Players Ahead Of Chan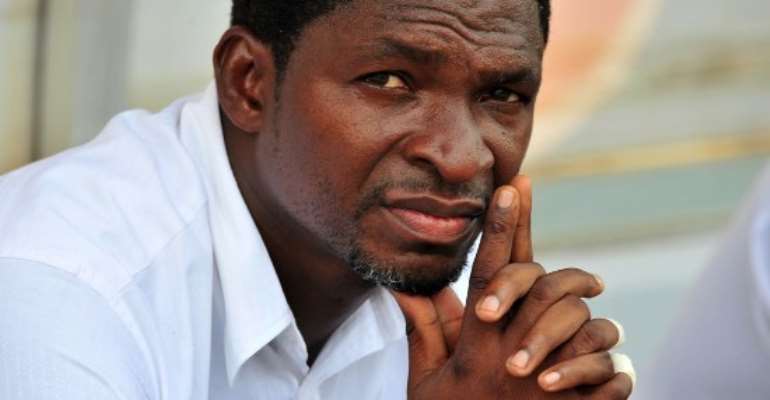 Ghana coach Maxwell Konadu insists chances still remain for players to get into the home-based Black Stars team before the CHAN tournament in January.
The ex Asante Kotoko trainer has received his fair share of criticisms over his recent call ups for next month's WAFU tournament in Kumasi.
Konadu was criticized particularly for the omission of Hearts of Oak duo Emmanuel Hayford and Owusu Bempah in his 30-man squad.
The ex Ghana striker is being accused of victimizing Hearts players following unsavoury comments made by coach David Duncan over national team call ups despite the inclusion of two players from the Phobian camp in the 30-man squad.
But coach Konadu in defending his recent invite says opportunities to get into the local Black Stars team remain open until he makes his final selection for the CHAN tournament to be hosted early next year in South Africa.
"Our doors are still open until we make the final selection for the CHAN," he told Metro FM.
"Emmanuel Hayford and Owusu Bempah are also very good players but we cannot bring all our best players to camp at the same time.
"These are the players I believe I can work with for now but along the line we can bring in other good players also."
Ghana is drawn in Group A of the WAFU tournament which kicks off on November 21.
Sierra Leone, Burkina Faso and Benin are the other teams the home-based Black Stars will be facing in the group.