Akwasi Appiah Needs Technical Help – Ace Journalist Yaw Ampofo Ankrah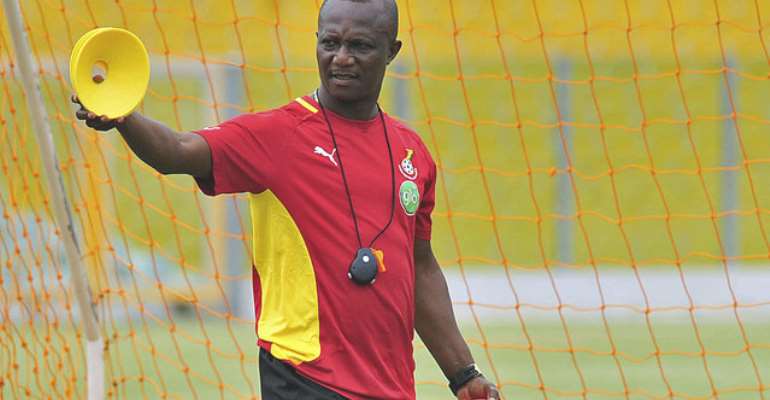 Ace sports journalist Yaw Ampofo Ankrah is in support of the idea to beef up the technical team of the Black Stars with Akwasi Appiah retained as the head coach.
Reports are rife that authorities have initiated moves to contract German Klaus Topmoller to become the technical director of the Ghana FA with the Black Stars on the verge of World Cup qualification.
These reports have however been dismissed by the Ghana FA but the debate wages on as to whether coach Akwasi Appiah needs extra hands to become even more successful.
And journalist Ampofo Ankrah who is now an aide to Ghana's Sports Minister believes the Black Stars technical team needs some beefing up in order to be more competitive on the international stage.
"It has been my position long ago that we must beef up the technical team," he told Metro FM.
"This is not a secret and anybody who knows football will attest that Akwasi Appiah and Maxwell Konadu cannot do the job alone. It is impossible.
"Even with those big countries who win the World Cup, just look at their technical set up.
"Our former coaches; Milo (Rajevac) and Duijkovic wanted this sort of assistance but for lack of funds but even that we met them halfway.
"We have to help them and it is not a matter of sacking them.
"The debate is how we can help Akwasi Appiah to success and not about replacing him with Topmoller or Mourinho."