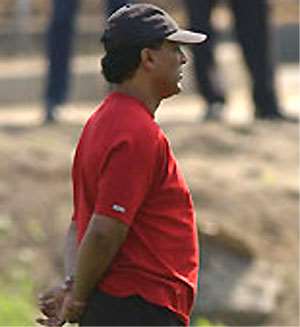 Professor Marriano Jeronimo Barreto, head coach of the national U-23 soccer team, the Black Meteors, snubbed journalists in a post-match interview after Ghana's 2-0 victory over Algeria in an Athens Olympic Games qualifier played at the Kumasi Sports Stadium on Sunday, saying: "I have been ordered not to talk to the local press".
He arrogantly brushed aside the local media who had requested for a post-match interview, as is always the case in such international matches and surprisingly, granted audience to the foreign press apparently in reaction to criticisms leveled against him prior to him taking over the team.
It was the second time the Portuguese expatriate coach had treated the Ghanaian sports journalists with such contempt, the first was in Obuasi some three weeks ago where he screamed at journalists after a training session.
Not even a plea by GTV's sports commentator Mr Sarfo Abeberese yielded any positive result.
Like a comedy show, Sarfo held his microphone in his right hand while his crew followed him, pleading with Barreto: "ooo, this is the national television, could you please speak with us", but the professor refused.
Before the arrival of the coach on January 20, this year, an Accra bi-weekly sports paper revealed that Barreto's VC was doubtful and that he had never been the helmsman of any team as he claimed. This generated lots of debate among the Ghanaian public some of whom called for careful study of Barreto's CV before employing him, but officials stuck to their guns.
The Professor had been contracted to guide Black Stars for a World Cup berth in 2006 and the Olympics squad for this year's Athens Olympic Games.
Barreto, 46, will not earn more than his predecessors but instead of the usual enticement fee, he will be given a three-month salary advance to help him settle.