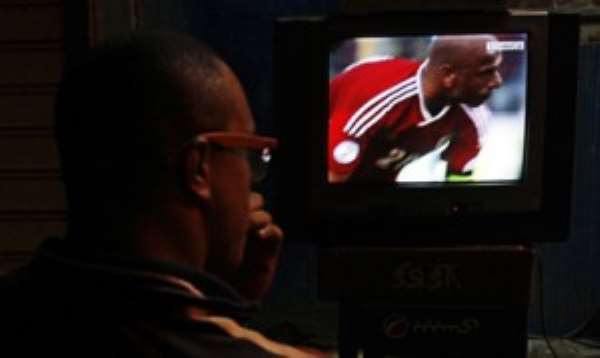 Ghana's 6-1 thrashing of Egypt in the 2014 World Cup playoffs in Kumasi on Tuesday has left fans of the Pharaohs distraught as their hopes of playing at the tournament in Brazil hangs by a thread.
Egyptian football fans were left shell shocked and depressed as Ghana rudely shattered their dreams of a World Cup place to take their minds off months of political violence.
Mathematically, with a second leg still to play at home next month, Egypt could still make it to the finals in Brazil next year.
But after losing 6-1 away, the fans knew that qualification was all but unreachable, a defeat all the harder to take as it came on the first day of the Muslim holiday of Eid al-Adha.
"The World Cup dream is over. What a nightmare," said Ali Hassan, 18.
Fellow fan Ahmed Marzouk, 19, said the scoreline would cause "massive depression" across the country, where football is by far the leading spectator sport.
"We did not anticipate such a defeat," he said. It was Egypt's worst in years, topping even a 5-1 defeat to Saudi Arabia in 1999.
Many fans had hoped that a place in the World Cup finals would unite the country after the deadly violence that accompanied the July ouster of former president Mohamed Morsi.
"We needed this victory to raise our morale, something that can unite us and help overcome our religious and political disputes," said Ahmed Badr, a 20-year-old university student.
"It's so hard to take this defeat during the holiday," said Mahmoud Shawki, breaking into tears as he watched the goals go in on a big screen set up in the open air.
The second leg of the playoff is to be played in Cairo on November 19. However, all but the most die-hard of Egypt fans now accept that only a miracle will see them progress.