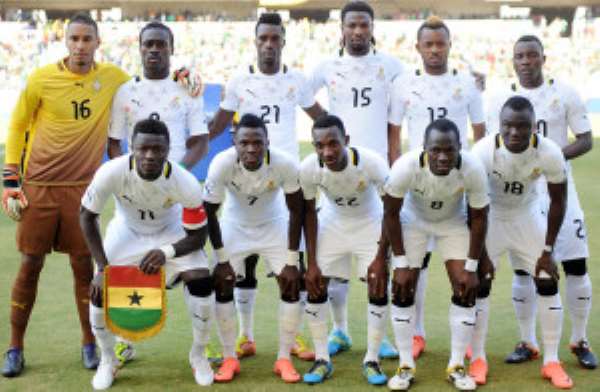 ghanablack
Traders in Kumasi are calling on the Ghana Football Association to play more of the Black Stars matches in Kumasi as it boost their businesses.
For sometime now, the Kumasi stadium seem to be the main venue for all Black Stars games as almost all the World cup qualifiers were played there.
According to the traders, anytime the Black Stars play in Kumasi, they see a huge change in their business because fans travel from all corners of the country to Kumasi. The Ghana Football Association believe the support in kumasi is always encouraging that is why they have been appointing the Garden City for the Black Stars game but fans in other regions in Ghana especially in the capital town,Greater Accra Region are not happy with this development saying the Ghana FA is not been fair to them because Black Stars games also boost their businesses.
Even though Ghana has four standard stadiums, the Baba Yara stadium has hosted almost all the Black Stars game. The Kumasi stadium will today host the Pharaohs of Egypt in the first leg of the 2014  world cup playoffs