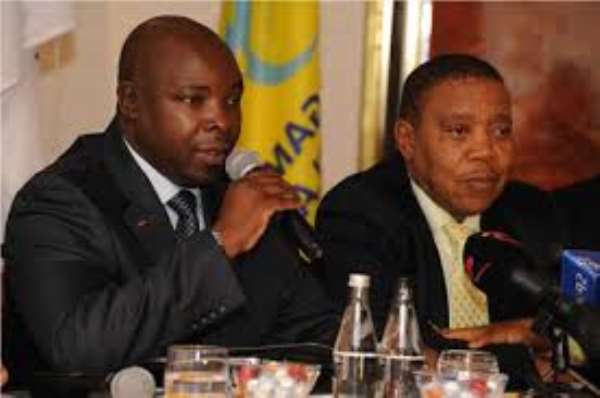 images (1)
The South African Football Association (SAFA) new executive met for the first time on Saturday, 12 October following the 28 September Elective Congress to chat the way forward.
All of SAFA's structures which incorporate the SAFA Development Agency, CHAN 2014, Infrastructure and the FIFA 2010 Legacy Trust made presentations to the house.
Addressing the first NEC meeting, SAFA President, Dr Danny Jordaan said the provincial representatives were going to carry huge responsibilities in driving the Association's programmes and vision.
For the first time in the history of the Association, SAFA appointed three women to lead the newly-constituted committees. These are Nomsa Mahlangu (Competitions, Football, Youth, Women, Futsal and Beach), Ria Ledwaba (Commercial, Marketing and TV Advisory Board, Media, Strategic Studies and International Affairs) and Anastasia Tsichlas (Technical and Medical).
Other committee are chaired by Gay Mokoena (Finance and Procurement), Desmond Golding (Internal Audit), Lefore Lerefolo (Remuneration), Poobalan Govindasamy (Ethics and Fair Play, Safety, Security and Protocol) and Norman Arendse (Legal and Constitutional, Membership, Players' Status and Referees)
The President of SAFA will chair the International Affairs, Joint Liaison and Emergency Committees.
All of SAFA's Vice-Presidents have been assigned to represent the Association on various international bodies.
The chairman of the Premier Soccer League, Dr Irvin Khoza together with SAFA CEO and President are the delegation to FIFA while Chief Mwelo Nonkonyana will represent SAFA at CAF.
Elvis Shishana will represent the Association at COSAFA while Lucas Nhlapo is the representative to SASCOC.
Source: Safa.net