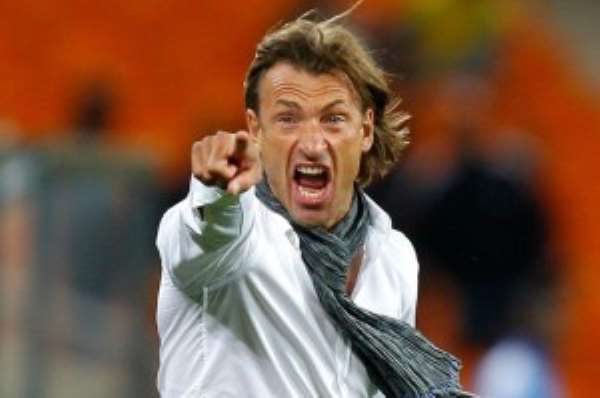 Herve-Renard-prendrait-la-direction-de-Sochaux_w647
http://en.africatopsports.com/wp-content/uploads/2013/10/Herve-Renard-prendrait-la-direction-de-Sochaux_w647.jpg This time it's official. Herve Renard is the new coach of French Ligue 1 Sochaux.
He had left the Chipolopolo of Zambia.
"The winner of the Afcon 2012 has been offered a wonderful opportunity at Sochaux in the championship of France."
He will be introduced this weekend to fans who await him as the Messiah …. Sochaux is the penultimate French LI with 5 points in 9 games!
Renard succeeds to Eric Hely , who resigned after the defeat of Sochaux at Guingamp (1-5).
Omar Daf who led the club as an interim for their last two meetings – Valenciennes (2-0) and Bordeaux (1-4) – thus leaves the bench.
The job is not expected to be easy for Herve Renard.