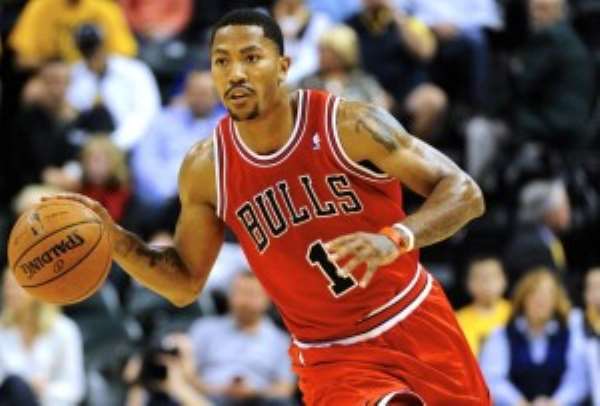 RoseBack_crop_north
http://en.africatopsports.com/wp-content/uploads/2013/10/RoseBack_crop_north.jpg After 525 days on the side, Bulls All-Star Derrick Rose returned to the court and showed his typical explosive, aggressive side in Chicago's preseason opener against the Pacers.
Architect of the 82-76 victory of the Bulls over the Indiana Pacers, Derrick expresses his fitness during the meeting.
"I felt great," Rose said. "I felt normal, I felt the way I've been playing in practice. I'm just trying to get my timing back."
Delighted by the energetic return of his man, Coach Tom Thibodeau said he is an exceptional player.
"That's the way he played before the injury, and he's back to playing like that,"   Thibodeau said . "And for him, that's his game. The speed, the quickness, the power to go along with it — that's what makes him so special and unique. There's no one like him."
Even the opposing Pacers manager Frank Vogel  could not help praising the MVP.
"Same old Derrick Rose. He looked great." Vogel said.
Check out Derrick's return to action! http://www.youtube.com/watch?v=K9PqSlkhC20