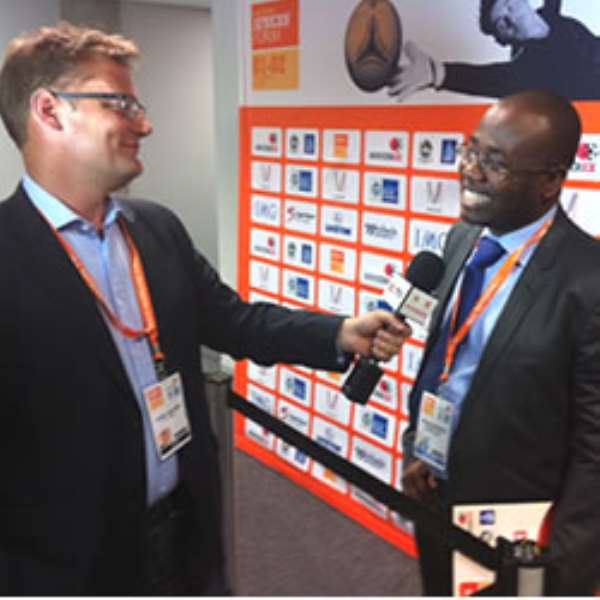 Ghana Football Association President Kwesi Nyantakyi has backed the implementation of the Club Licensing System in Africa as the perfect avenue for the development of football on the continent in his presentation at the 2013 Soccerex Africa Forum in South Africa.
Nyantakyi, who is a member of the CAF Executive Committee, was addressing some of the issues affecting the development of the game in Africa at the conference taking place at the stunning Moses Mabhida Stadium, Durban.
The Forum has brought together some of the leading decision makers in African football together with businesses from across the continent and the world for two days of unrivalled learning, networking and business opportunities with the aim of uniting the business of football in Africa.
The GFA President, who is noted as one of the leading brains in African football administration having led Ghana to two successful World Cup appearances, made his observation in a discussion with moderator Thomas Kwenaite of SuperSport.
Under the topic 'SHAPING THE CONTINENT'S GAME' Nyantakyi discussed the complex job of managing a football federation in Africa by revealing the challenges of the job including league & club governance, youth development, attracting investment and qualifying for major tournaments.
Nyantakyi was invited as one of the main speakers for the 2013 Soccerex Africa Forum and speaking on the opening day of the two-day conference, the GFA noted that the development of the game has been hampered by the lack of finance, infrastructure and the requisite personnel and knowledge for running the game.
The GFA boss said the implementation of the Club Licensing System, which requires clubs to live to certain standards like getting the right personnel, good infrastructure, youth sides and trained coaches under sound and transparent financial management will help solve some of the problems affecting the growth of the game in Africa.
Nyantakyi's involvement in the event is part of the Forum's commitment towards the development of African football by bringing together the leading football figures involved in that process.
This year's Forum is featuring no less than 8 national sports ministers including Ghana's Elvis Afriyie Ankrah, multiple FA presidents, senior club and league representatives and all supported by the Confederation of African Football (CAF).
Earlier in the year, CAF signed a Memorandum of Understanding (MoU) with Soccerex which will see CAF provide Soccerex with their full institutional support for all their events across Africa for the next two years.
Soccerex is the global leader for the business of football and has been leading the way in bringing together the industry since 1995, providing a unique platform for the game to learn, network and do business.