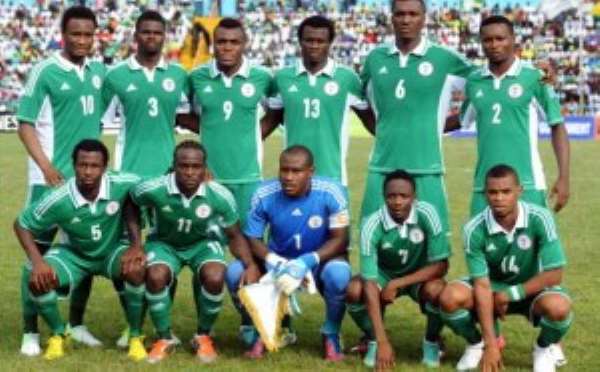 supereagles
The Senate President yesterday asked prayer warriors to embark on prayers for the success of the Super Eagles in the 2014 World Cup competition to be hosted by Brazil as well as the Africa Nations Championship.
Senate President, David Mark said that it was imperative that Nigeria's Super Eagles qualified for the World Cup by beating the Ethiopian National team in their two-legged encounter in which the first leg will take place in Addis Ababa.
He said that the senate's prayer was very efficient in the last Nations cup early this year in South Africa in which the Super Eagles emerged champions of Africa and that such prayer was also needed for the qualification of the Super Eagles in the Brazil 2014 World cup.
He told the prayer warriors to bring out their rosaries to embark on intensive novena and prayers for God's guidance to ensure that Nigeria emerged successful in the encounter in the first leg in Adis Ababa.