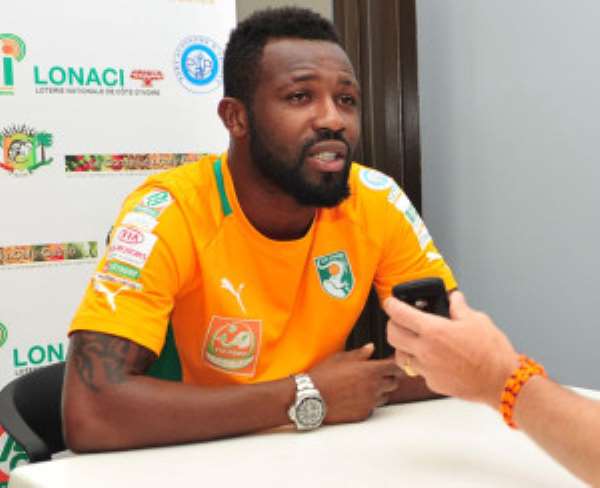 Siaka-Tiene-CIV-Interview-(~1
http://en.africatopsports.com/wp-content/uploads/2013/09/Siaka-Tiene-CIV-Interview-1.jpg Siaka Tiene could miss the first rendezvous of dams 2014 World Cup with Ivory Coast. The left side of Montpellier was injured with his club and should observe the unavailability of at least 3 weeks. This is what reveals the Midi Libre on its website.
Tiene, author of two goals already this season, suffers from a thigh strain in Saturday's match against Evian TG (2-2). A game in which the old Parisian was also expelled from the bench. He should scope disciplinary sanction. Meanwhile, examination revealed a muscular lesion in his left thigh.
Sabri Lamouchi, the coach of the Elephants must already be worried. Although Arthur Boka has already proved he could validly occupy the position.