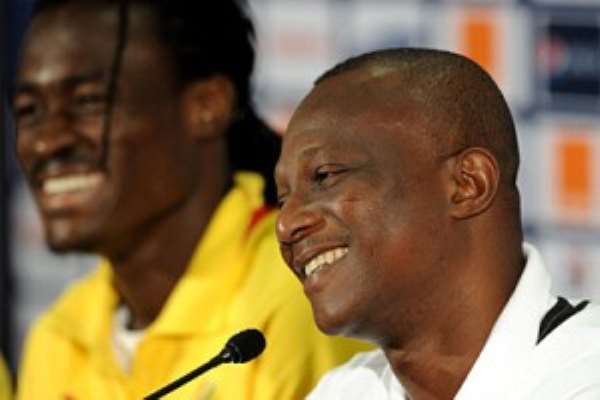 Ghana coach APpiah
Fifa has asked the Ghana Football Association (GFA) to name the venue for next month's decisive first-leg World Cup qualifying playoff against Egypt by next week Friday.
The GFA has also been asked to name the match day and kick-off time for the first-leg clash of the match that will decide who will qualify for the 2014 World Cup.
The first-leg of the play-offs, which Ghana will host, must be played between October 11 – 15 and the West Africans must make a decision on the venue for the match.
GHANAsoccernet.com insiders claim that Ghana are likely to choose Kumasi as its home venue and the match will be played on on Sunday, 15 October with kick-off time at 5pm.
The return leg is scheduled for the weekend of November 15 – 19.
Egypt must also provide the information for the second leg clash by next week Friday.
The aggregate winners will book a place at next year's World Cup in Brazil.
All the other African countries involved in the World Cup qualifying play-off must also name the venue, match-day and kick-off time for their encounters by Friday.
Ghana's clash with Egypt is seen as the pick of the final qualifying ties