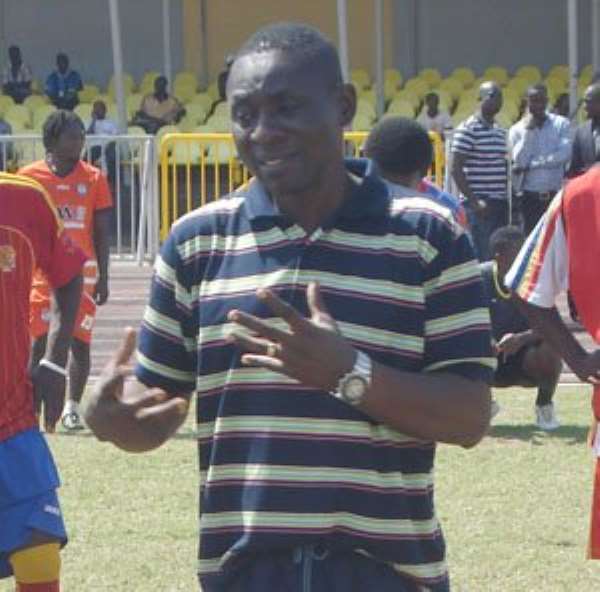 Coach David Duncan
HEARTS OF Oak Coach David Duncan is not happy about the mode of selection of coaches for the various national teams in the country.
He observed with concern that the selection of coaches for the national teams tended to favour coaches from Kumasi Asante Kotoko.
Coach Duncan, who felt peeved about the development, suspected 'politics' in the way coaches were being selected.
The Hearts of Oak trainer poured out his frustration whilst addressing some supporters of the club.
Coach Duncan's emotional speech was recorded and played back on Angel FM in Kumasi on Thursday.
The Hearts coach stated emphatically that for now he was not interested in coaching any of the national teams.
Coach Duncan also expressed gross concern over the little playing time being offered ex-Hearts predator Mahatma Otto, in the Black Stars.
He said for some time now, the former Hearts skipper had been attracting national calls but he always ended up being confined to the bench.
Coach Duncan said what worried him most was the fact that Mahatma was only introduced 15 minutes to the end of the game even when Ghana played with a weak team against Japan in a friendly, recently.
FROM I.F. Joe Awuah Jnr., Kumasi