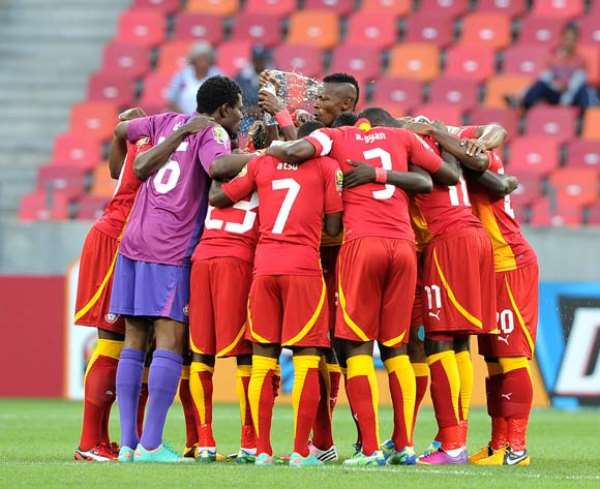 Black Stars have been urged to remain cautious against Egypt
Ghanaian midfielder Francis Akwaffo has urged the Black Stars 'to be brave and show courage' when they meet Egypt in a crucial 2014 World Cup play-offs.
The Two African giants will clash in a two-legged tie in October and November to decide who reaches Brazil 2014.
The Pharaohs enjoyed a tremendous run in the qualifiers – chalking a 100% record in the group phase while the Black Stars lost a game against Zambia in Ndola.
The 22-year-old, who is on-loan at Libyan outfit Al Nasr Benghaz, has cautioned the team to be wary of their opponent.
"It's going to be a tough game but the Black Stars must be cautious of the Egyptians," Akwaffo told Oman FM
"Despite the fact that the Egyptian league has been suspended; they are a strong side with a good coach.
'I think our team will struggle but I'M  hopeful that they can surmount the challenge. It's not going to easy ride for the Black Stars.
"The fact that we're playing the return leg away from home makes the situation even more difficult.
"But we have players who have seen it all at the top level and so can hold their own against the Egyptians.
Egypt are hoping to push through a move to play the crucial return leg in Cairo following a ban on the stadium over security concerns.