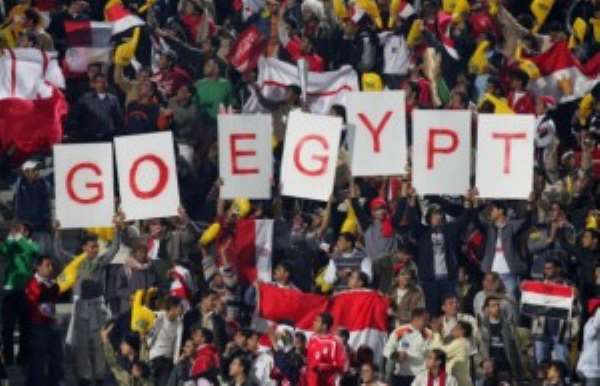 egyptefans-300x193
Egypt, already qualified for the dams of World Cup qualifying 2014, closed its clear rounds on Tuesday with a new brilliant 4-2 victory over Guinea.
Despite an opener by Syli (goal against his camp), the Pharaohs were able to regain power in this encounter. Also benefiting from the numerical inferiority of Guinea for almost a half time ( Kamil Zayatte excluded).
Egypt finished the group stage with 18 points out of 10 possible.
Review a few goals of the game including the penalty of Abu Treika to celebrate its 100th selection.