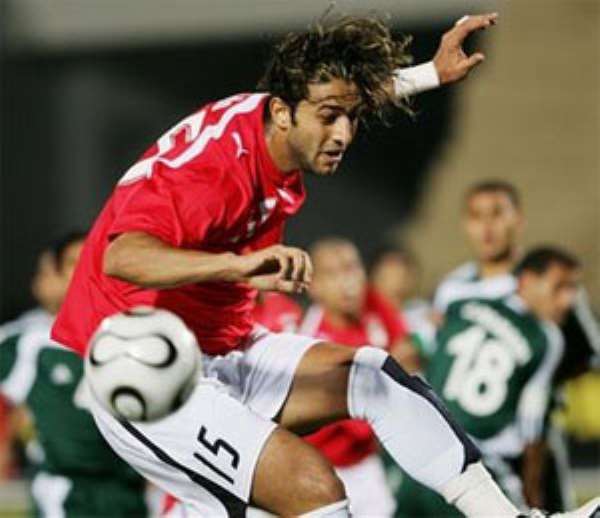 Hossam 'Mido' Hassan
Egypt striker Hossam 'Mido' Hassan wants to avoid Ghana in the final qualifying playoffs for the 2014 World Cup, insisting the Black Stars will be a tough side to beat.
The Black Stars are among the ten countries to have sealed their places in the final phase of the qualifiers after the end of the group phase of the qualifiers over the weekend.
Ghana defeated Zambia 2-1 to seal their top spot in Group D and will head into a CAF draw on September 16 to determine its playoff opponent.
Algeria, Burkina Faso, Cape Verde, Egypt, Ethiopia, Ivory Coast, Nigeria, Senegal and Cameroon are all through to Africa's final qualifying round.
Even though top seeds Ghana are likely to avoid the likes of Ivory Coast and Nigeria in the next phase, they are likely to take on Egypt, Senegal, Cameroon or Burkina Faso in the playoffs because the latter countries will not be seeded.
Mido says among the countries rated as top seeds Ghana and Ivory Coast are the countries he wants to avoid while Nigeria could be a good opponent for them.
'I don't want Ghana or Ivory Coast,' the well-travelled striker said.
'They are not suitable for us this time nor is Algeria because of all the tension and outside drama between the two north African teams in football.
'I hope the draw gives us Nigeria. This will be very good for our national team because Nigeria has a good team and their players a very skilled.'
The well-travelled player also felt Nigeria 'keep improving since they won the last Afcon and it's better for us to play against them and get tested.'