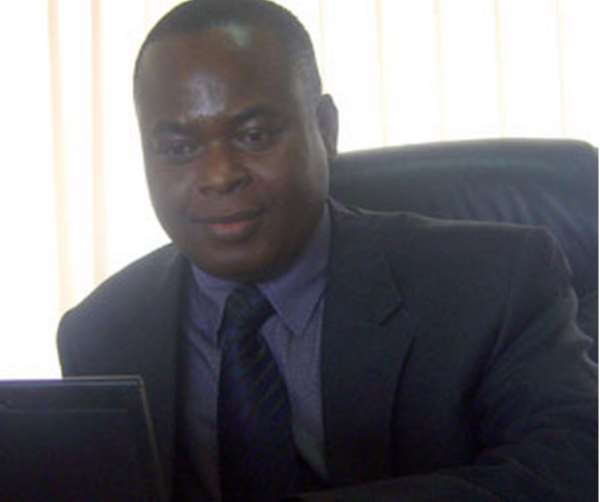 Berekum Chelsea President Emmanuel Kyeremeh
Emmanuel Kyeremeh has decided to quit as President of Berekum Chelsea, a close source to the chattered accountant has told Metr0941.com.
The source also disclosed Kyeremeh will be resigning his post as an Executive Committee member of the Ghana FA.
The businessman is currently in Canada on claims he is attending to his ill health.
Ghana FA boss Kwesi Nyantakyi revealed last week at the ordinary Congress session that Kyeremeh has backed his claim by sending medical reports to avoid his removal for absenting himself from three consecutive Ex.Co meetings as required by the GFA statutes.
Berekum Chelsea have however started restructuring their administrative setup in anticipation of Kyeremeh's permanent absence even though he will still maintain his stake in the club.
"We are in the process of forming a new board," the Blues chief executive officer Nana Kwame Nketia told Metro FM.
"It was only myself and Kyeremeh that is on the current board but we will be adding five more people to form the new board."
The 2010 Ghana Premier League champions have been massively hit by the absence of their club President and are facing serious financial problems.
The club have been unable to compete in the transfer market this off-season as they did in years past – signing all the good players on the local scene.
The new Chelsea board with ex Ghana international Joe Addo as their spokesman is expected to be announced later this week.