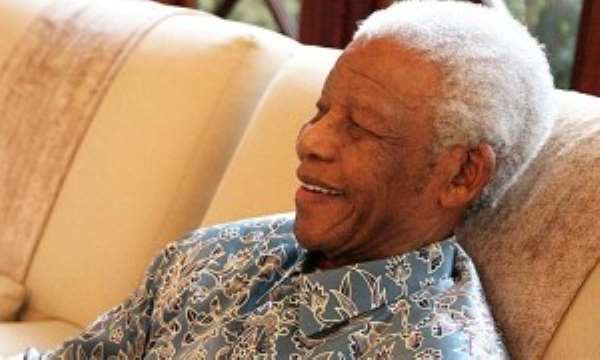 Nelson-Mandela_1
http://en.africatopsports.com/wp-content/uploads/2013/09/Nelson-Mandela_1.jpg What a lesson of courage and long live!
At 95 year-old, the former South African president left the hospital in Pretoria where he was hospitalized since June 8 as confirmed by the South African presidency.
Nelson Mandela is 95 years old. He would, however, still in a state considered very serious, but he is still alive.
He will receive the same type of treatment at his home in Houghton like in the hospital.
"There are times when he goes down, he reacts to treatment, but there are times where his condition is not stable"
The world speaks of a great "resistance."
Nelson Mandela was victim of a lung infection in a condition called "serious". He could no longer breathe without assistance.