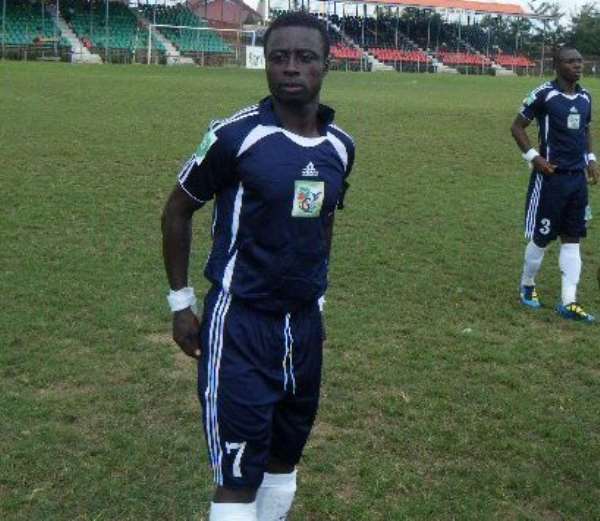 Charles Taylor
Berekum Chelsea winger Charles Taylor has revealed he will not allow his kids to play football following an apparent end to a rather fine career.
The 28-year-old is battling a knee injury which has kept him out of active football for the past two seasons.
The ex-Hearts versatile player has barely featured for the 2010 Ghanaian champions with the current injury taken a toll on his career.
Taylor feels disappointed with the manner that his career has turned out and says the lessons learnt will not motivate him to encourage his kids to take up his career.
"From what I have gone through, I don't think I will allow any of my kids to play football," Taylor said
"It's been a painful experience that I will never forget. I'm going through a lot and will not allow anyone as close as my kids take up football.
"They will go to school to take other equally great professions. No one knows tomorrow but at the moment that's my decision."
Taylor is still under the treatment table, hoping to recover in time to play in a Chelsea's campaign this term.