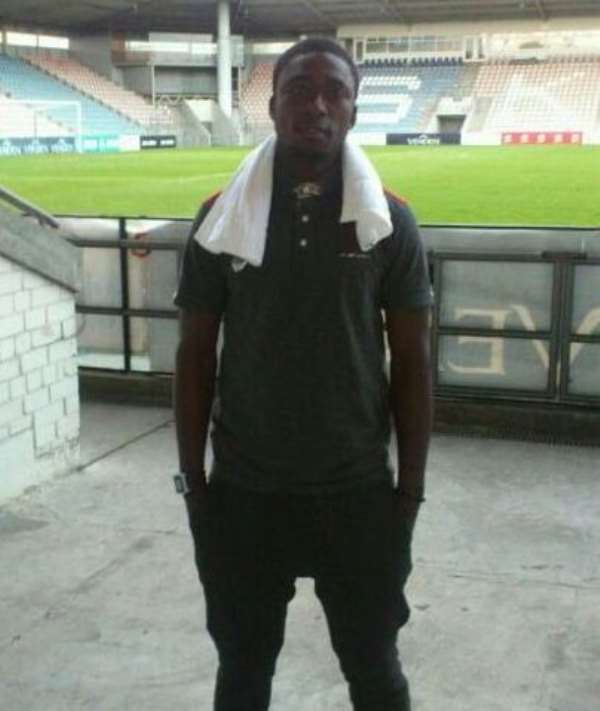 Ofosu Appiah at the Skonto Stadium in Riga
Ghana defender Ofosu Appiah is looking to make his dream move to mainland Europe after joining Latvian giants Skonto FC.
The 23-year-old completed a two-year move to the Riga-based side as a free agent last week.
The former Asante Kotoko defender joined the Latvian club despite interest from top South African clubs where he excelled in just his first season with Jomo Cosmos.
But the Ghana international revealed excessive demands by Cosmos scuppered his move to another PSL club – leading to the cancellation of his contract.
Now with Latvian giants Skonto FC, Ofosu Appiah looks to work even harder to secure his dream move to any of the top European leagues.
"I'm facing a new challenge in my quest to become a better player and play in the Europe's top leagues," he told GHANAsoccernet.com.
"It was unfortunate I could not play for Supersport or Sundowns as Jomo Cosmos demanded too much.
"Being in Latvia is a new challenge. I'll do my best to hit the top soon."