Ghana U20 Duo Want Club Africain Contracts Canceled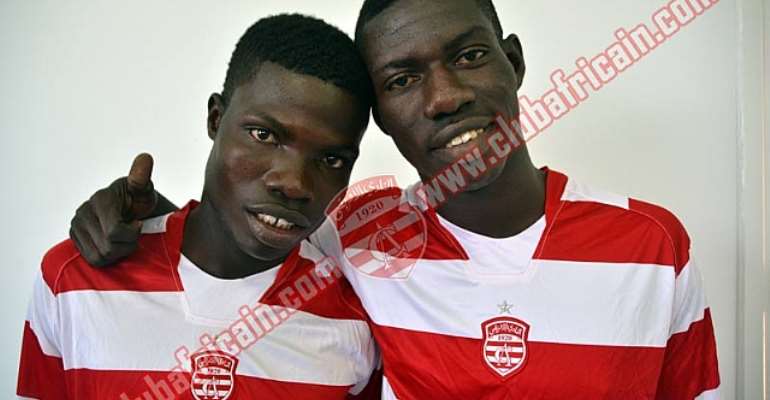 Ghanaian duo Derrick Mensah and Francis Narh have confirmed their decision to quit Club Africain just days after signing to join the Tunisian giants.
The Tema Youth duo signed four-year contracts each last week after passing a medical.
The Ghana U20 players are however unhappy with the terms of the contract they signed.
The claim the contract was written in French – a language they do not understand only to later on learn the terms they agreed to with Tema Youth's director Wilfred Osei (Palma) is completely different from what they have signed.
They now want their contracts with Club Africain canceled – leading to their immediate return to Ghana.
"Palma (Tema Youth director) didn't talk to us about anything when signing for the Tunisian club," midfielder Derrick Mensah told Metro FM.
"What we are saying is we want the contract re-written in English and then we sit down to explain every term in the contract.
"We signed because we had respect for Palma later on to be told we signed for four years without a signing on fee. We even haven't made up our mind to sign for four years.
"We have made up our mind not to play again because the contract is very frivolous.
"While Palma is telling me I will be receiving $4000 the contract says I am to get $2000."