Ghanaian Youngster Sackey Makes Impressive Europa League Debut In Liberec's Win Over Benched Agyeman-badu's Udinese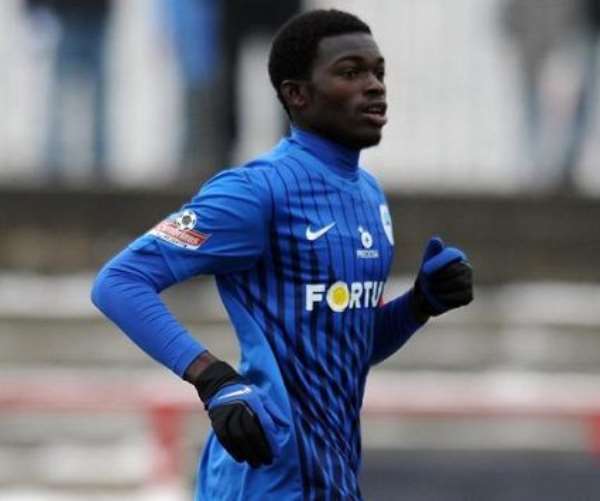 Ghanaian Isaac Sackey was impressive for Slovan Liberec
Ghanaian Isaac Sackey made an impressive Europa League debut in Slovan Liberec's 3-1 win at Udinese while Emmanuel Agyemang-Badu watched from the bench.
The 19-year-old former Liberty Professionals player played 84 minutes of the game on Thursday night before being replaced by Lubos Husek.
Goals from Sergiy Rybalka, Dzon Delarge and Ondrej Kusnir secured the emphatic away win for the Czech Republic side.
The win hands Liberec a comfortable first leg advantage in the Europa League playoffs as they play the return encounter at their favourite Stadion u Nisy.
The young Ghanaian helped his side ease into the win while compatriot Agyemang-Badu watched from the bench in agony.
The Black Stars midfielder was left on the bench for the entire match before their home crowd in Trieste.