Revealed: Ghana Midfielder Rabiu Snubbed Benfica's Offer To Move To Russia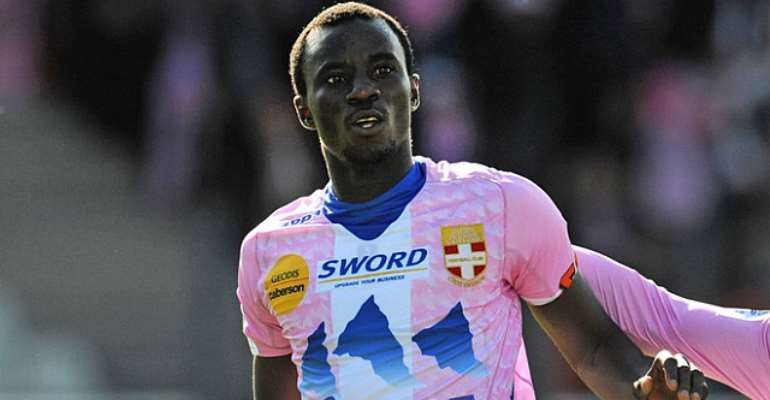 Portuguese giants SL Benfica made several failed attempts to sign Ghana midfielder Rabiu Mohammed from French side Evian TG but he rejected their offer to move to Russia. 
Krasnodar paid 2.6m Euros ($3.47 million) fee to secure the 23-year-old Rabiu who has won 10 caps with Ghana and has held down his place in the Ghana squad over recent times.
Benfica President Luís Filipe Vieira and manager Jorge Jesus had identified Rabiu as a great potential who could shore up their midfield in  their domestic and European campaigns.
The 32-time Portuguese title-winners made several attempts to convince Rabiu to move to the Estádio do Sport Lisboa e Benfica but he paid no attention to their attempts and he eventually signed for the Russians.
"Benfica tried to sign him (Rabiu) and an agent was appointed by the club president to talk to him but I think he wasn't interested. They wanted to bring him here to Portugal and the manager wanted him too," a source in Portugal told GHANAsoccernet.com.
"I thought it would have been good for him here because Benfica plays in the Uefa Champions League every season but he opted to go to Russia," he added.
Rabiu has rejected suggestions that he chose Kuban over other options available insisting he wants a new challenge in Russia.