Yammin Tells Muntari To Apologize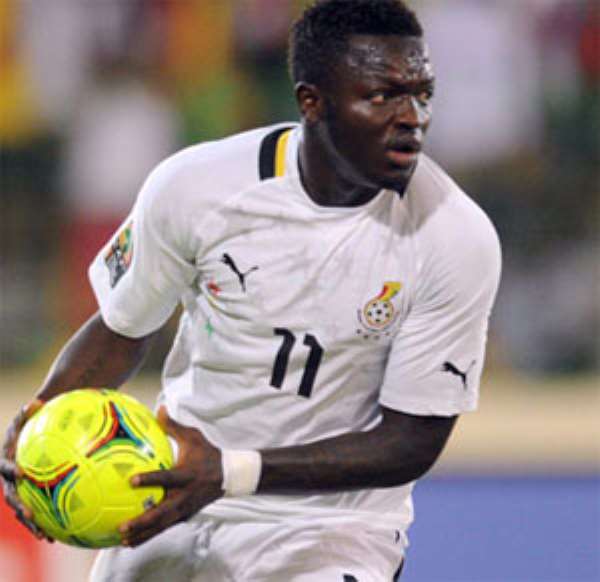 Sulley Muntari
Deputy Sports Minister Hon Joseph Yammin has asked AC Milan midfielder Sulley Muntari to render an unqualified apology to Black Stars coach Kwasi Appiah for his outburst during the Lesotho-Ghana World Cup qualifier a few weeks ago.
'I think it is proper and right for Sulley to apologize for his behavior towards coach Appiah in the Lesotho-Ghana game. Why am I saying this? He is a senior player and should set a good example for the young players to follow.
'Discipline is key to every success story, and as we strive for our third World Cup appearance, we must ensure that we instill discipline in the team by setting good precedents.
'It appears coach Appiah is not happy, and the earlier Muntari apologizes for his rude behavior, the better it will be for him. In as much as we need him in the team, overlooking what he did to the coach will set a bad precedent, hence the need for him to apologize to serve as an example to all the players.
'He must apologize to coach Appiah before the Zambia game in Kumasi if indeed he wants to return to the Stars fold. We must back coach Appiah to instill discipline in the team,' Hon Yammin said in a telephone interview.
Muntari flared up when he was substituted during the Lesotho-Ghana World Cup qualifier.
Ghana will host the Chipolopolo (Copper Bullets) in their World Cup qualifier in Kumasi on September 6.
Ghana needs just a draw to advance to the last stage of the qualifiers for the Brazil 2014 Mundial.
 By Kofi Owusu Aduonum