Marouane Fellaini: an offer of 33 million considered humiliating!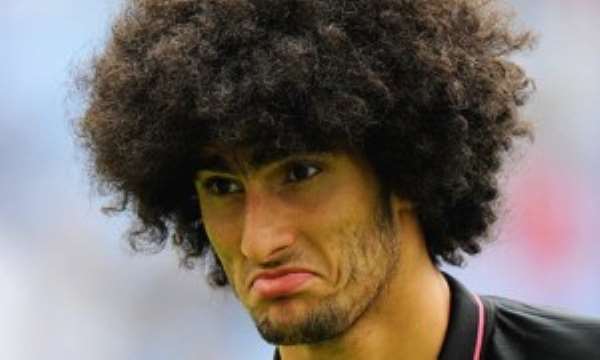 Marouane-Fellaini
http://en.africatopsports.com/wp-content/uploads/2013/08/Marouane-Fellaini.jpeg As Africa Top Sports.com had reported, the Moroccan Marouane Fellaini would like to play for Manchester United.
The median of Everton wants to rejoin his former coach David Moyes at the Old Trafford.
The player of Moroccan origin has an exit clause set at 27 million Euros .
Everton which said it had received no offer from Manchester have finally received an offer of 33 million pounds , considered humiliating!
An Everton statement noted: "The club did not announce the offer of ManU earlier so as not to disturb Coach Roberto Martinez and his players in full preparation for the first league match at Norwich City (2-2). Yes, we want to sell Fellaini and Baines, but please, give us a slightly higher price. "
Everton affirms not being ready to deliver its player for an amount under 42 million .