FIFA U-20 World Cup New Zealand 2015 Host Cities unveiled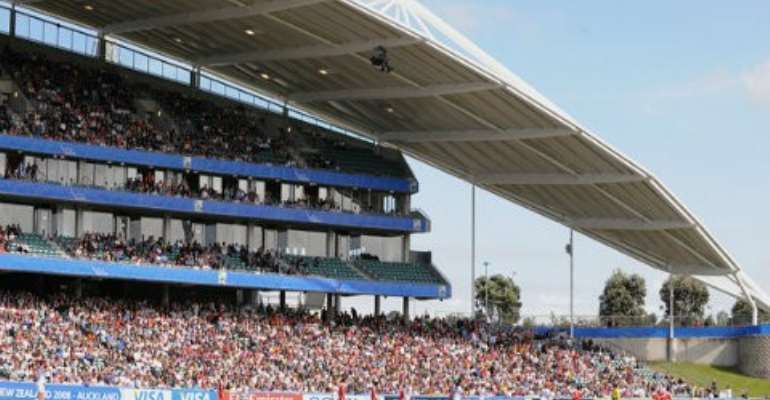 The Host Cities for the FIFA U-20 World Cup New Zealand 2015 were announced at a media event held at the Maritime Museum in Auckland (New Zealand) today in the presence of John Key, Prime Minister of New Zealand, Dave Beeche, CEO of the LOC for the FIFA U-20 World Cup 2015, and Frank van Hattum, President of New Zealand Football Inc.
The seven Host Cities and stadiums named today are: Auckland (North Harbour Stadium), Christchurch (Christchurch Stadium), Dunedin (Otago Stadium), Hamilton (Waikato Stadium), New Plymouth (Stadium Taranaki), Wellington (Wellington Regional Stadium) and Whangarei (Northland Event Centre).
The FIFA U-20 World Cup – FIFA's second-biggest men's tournament – will be held on Oceanian soil for the third time after Australia hosted the competition in 1981 and 1993. The event will take place from 30 May to 21 June 2015.
FIFA President Joseph S. Blatter said: "New Zealand hosted the FIFA U-17 World Cup in 1999 and the FIFA U-17 Women's World Cup in 2008 and enjoys a proud history of successfully hosting FIFA events. Bringing the FIFA U-20 World Cup to this sports-loving country will for sure enhance the image and popularity of the beautiful game in New Zealand.
The Host Cities play an essential role in delivering a FIFA competition and I am pleased to see that football fans in cities across the whole country will have the chance to become a part of it."
Dave Beeche, CEO of the LOC for FIFA U-20 World Cup 2015, was full of praise for all of the cities that were involved in the bidding process.
"To have seven stunning venues locked in nearly two years out from the first match gives us a great planning time-frame and we'll use all of it to ensure that a stand-out event is delivered. This tournament has a huge global following and that's the opportunity we have with this event – to deliver exposure for New Zealand and host regions both directly during the tournament and via a massive international television audience.
With the world's best footballing talent on display and stadiums full of colour, noise and atmosphere, it will be a new experience for New Zealand that everyone will want to be a part of," said Beeche.
New Zealand will take over as the host of the FIFA U-20 World Cup from Turkey, who organised this year's edition of the event from 21 June to 13 July.