Agyemang Badu To Captain Ghana In Wednesday's Friendly Against Turkey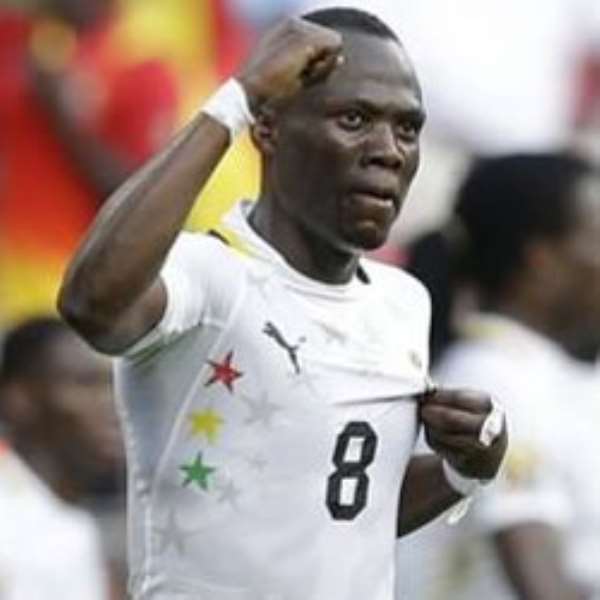 Emmanuel Agyemang Badu
Ghana midfielder Emmanuel Agyemang Badu will be the captain of the Black Stars when they take on Turkey in a friendly on Wednesday night.
According to the Ghana FA website, the Udinese midfielder will lead out his country onto the pitch for the first time since he started playing for his country four years ago.
This comes after captain Asamoah Gyan was left on the bench of the match to be played in Istanbul as coach Kwesi Appiah gives the chance to players on the periphery of the squad.
The mantle could have fallen to Juventus midfielder Kwadwo Asamoah but he has also been benched leading to the decision the give the band to Badu.
Badu, who plays for Italian side Udinese, is a highly committed player to the Ghana cause and it comes as no surprise that he has been given the chance to lead the team.
He is also a unifying factor in the team and the decision to hand to band could prove popular among the players who highly respect him.
Despite being left on the bench in some of the recent matches of the Black Stars the Udinese enforcer has kept his calm and supported the team in matches.
Gyan could be handed the band if he is brought on later in the game.
What do you make of the decision to hand Agyemang Badu the captain's band in the absence of Gyan and Kwadwo Asamoah? Make your views known in the box below: